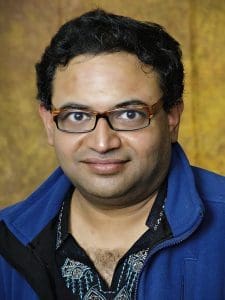 It is my honor and my pleasure to write this testimonial for Susuta Chatterjee, who I have known professionally as a fellow photographer, and personally, as someone I am fortunate to call my friend.
Not only is Susruta Chatterjee one of the very best Portrait Meisters in the DFW community who captures the intrinsic beauty of his subjects thru his lens (which reflects his boundless passion for the art and craft), but he is also an amazing person endowed with a heart of gold, which makes him the 'Photographer of Choice' at many of our community events as well as weddings, anniversaries, graduations, and parties.
Personally, I will candidly confess that Susruta has been instrumental to the enormous strides I have made as a Portrait, Nature and Travel Photographer, since I have learnt so much watching him in action and learning from him!
I am indeed thankful to my fellow Shutterbug Susruta Chatterjee, and wish him the very best in every endeavor. If you have found Susruta, look no further for he is the best!
Andy De
www.andyde.me (personal profile)
www.andyde.com (professional profile)
www.andysvignettes.com (travel and photo blog)